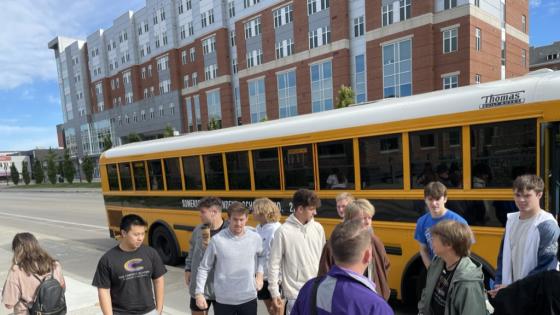 Get a head start on your college goals as a high school student through the University of Kentucky Next Generation Scholars dual credit program.
If you are a student at a participating high school, you can apply to take courses through the Commonwealth's flagship university. These courses are designed and taught by world-class UK faculty largely in collaboration with teachers at your school. This unique collaboration approach has led to high levels of success for prior students in the program. 
All dual credit courses are offered at a reduced tuition rate. Students at partner schools are eligible for scholarships for a limited number of dual credit courses. Visit Kentucky Dual Credit Scholarship page from KHEAA to learn more about these scholarships. 
Participating schools are part of the Next Generation Scholars Dual Credit Network, which connects them with the robust resources of the Center for Next Generation Leadership in the College of Education. For more than a decade, the center has worked closely with Kentucky's public schools as partners in improving education.
High school students outside network high schools may be admitted to UK while completing their high school diplomas. If they meet course prerequisites, they can enroll in on-campus UK courses at full tuition. This option does not qualify for the Kentucky Dual Credit Scholarship. For more information, visit the UK Undergraduate Admissions website.
Questions? Contact the Center for Next Generation Leadership.
17
Network Partner Schools
as of Fall 2023
18
Unique Courses Offered
as of Fall 2023
12
Collaborating UK Departments
as of Fall 2023